Cebeo 17 West
Cebeo 17 West
Sinds 2019 is de IT-afdeling van Cebeo gevestigd in de gebouwen van '17 West'.
Deze vestiging ligt op een boogscheut van het Cebeo hoofdkantoor, aan de andere kant van het E17 afrittencomplex in Waregem (richting Gent). Er is parkeermogelijkheid voor de medewerkers en bezoekers van Cebeo.


---
Parkeren bij Cebeo 17 West
Plaatsen
176-178 = bezoekers
179-180 = directie
183-... = medewerkers + bezoekers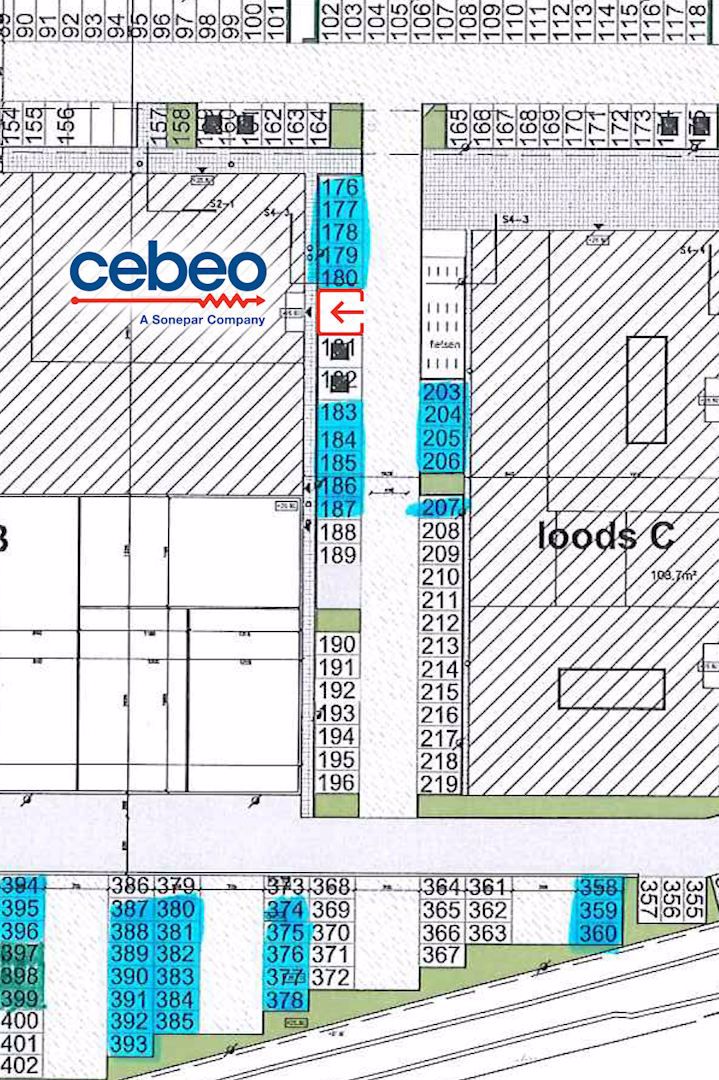 ---
Cebeo 17 West

Since 2019 Cebeo's IT department is located in the buildings of '17 West'.
This branch is located a stone's throw from Cebeo's head office, on the other side of the E17 exit complex in Waregem (direction Ghent). There is parking space for the employees and visitors of Cebeo.

---
Parking Cebeo 17 West
Places
176-178 = visitors
179-180 = management
183-... = employees + visitors